Graduate Student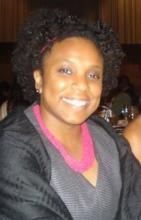 Education
B.E. in Chemical Engineering from The Cooper Union in New York, NY (May 2008)
Research
My research is part of the Bioengineering Research Partnership (BRP). The goal of the project is to bioenzymatically synthesize 1 kg of non-animal source heparin that is chemically and biologically equivalent to United States Pharmacopoeia standard heparin. My personal role on the project team is to express and characterize critical enzymes.

Heparin is a sugar molecule, one of several glycosaminoglycans found naturally in the lining of the intestine of pigs. It is a major clinical anticoagulant with more than 500 million doses used worldwide each year.

In 2008, a worldwide heparin contamination crisis happened and the Food and Drug Administration cited almost 100 deaths and over 800 reports of associated serious injuries in the United States alone. The contaminant was oversulfated chondroitin sulfate, a similar glycosaminoglycan.

A fully synthetic heparin would allow for a purer version that could improve the drug's safety and bolster regulatory control of its manufacture. Expression and characterization of these necessary enzymes are critical to this process. In the biosynthesis, N-sulfated heparosan, produced by E. coli fermentation and subsequent N-deacetylation and sulfation, is modified by several O-sulfotransferase (OST) enzymes to produce heparin (as pictured below).
Awards and Academic Honors
Joseph Tauber Scholarship. 2004-2008
Full tuition scholarship to The Cooper Union School of Engineering. 2004-2008
Howard P. Isermann Graduate Fellowship Award. 2008-2009
1st place in National Society of Black Engineers National Poster Competition (April 2010)
National Institutes of Health Research Supplement 2009-present
Professional Societies
National Society of Black Engineers
American Institute of Chemical Engineers
American Chemical Society